PROVIDING PROFESSIONAL BOOKKEEPING AND PAYROLL SERVICES
Let us keep your business in order!
 
Bookkeeping & Payroll Services
We provide a personal and exceptional quality bookkeeping service that will relieve you of your bookkeeping tasks, so that you can free up your time to run your business more effectively. 
We Will Help Your Business Grow
We can replace your back office with payroll and bookkeeping support.  You can rely on us to simplify these processes and keep your records current and accurate.
Helping You Achieve Success
Bookkeeping and Payroll With Detail
We're dedicated to providing our clients with attention to detail and accuracy. We keep current on government legislation so that you don't need to. 
Credit Card Reconciliations
Payroll
Preparation and management of your payroll including source deduction remittance, annual T4 preparation and process record of employment forms.
Reconciliations
80Reconcile monthly bank and credit card accounts.
Accounts Payable
Track and remit payments and keep them current.
Month End / Year End
Prepare financial reports including budgets and cash flow.
About Sum Of It All
Sum Of It All is here to help the needs of small and medium sized businesses.  We work hard and long hours when you need us, especially if you are just starting your own business. Let us tackle keeping your financial information organized.
Find Your Balance. Set Your Goals. Take A Challenge. Reward Yourself.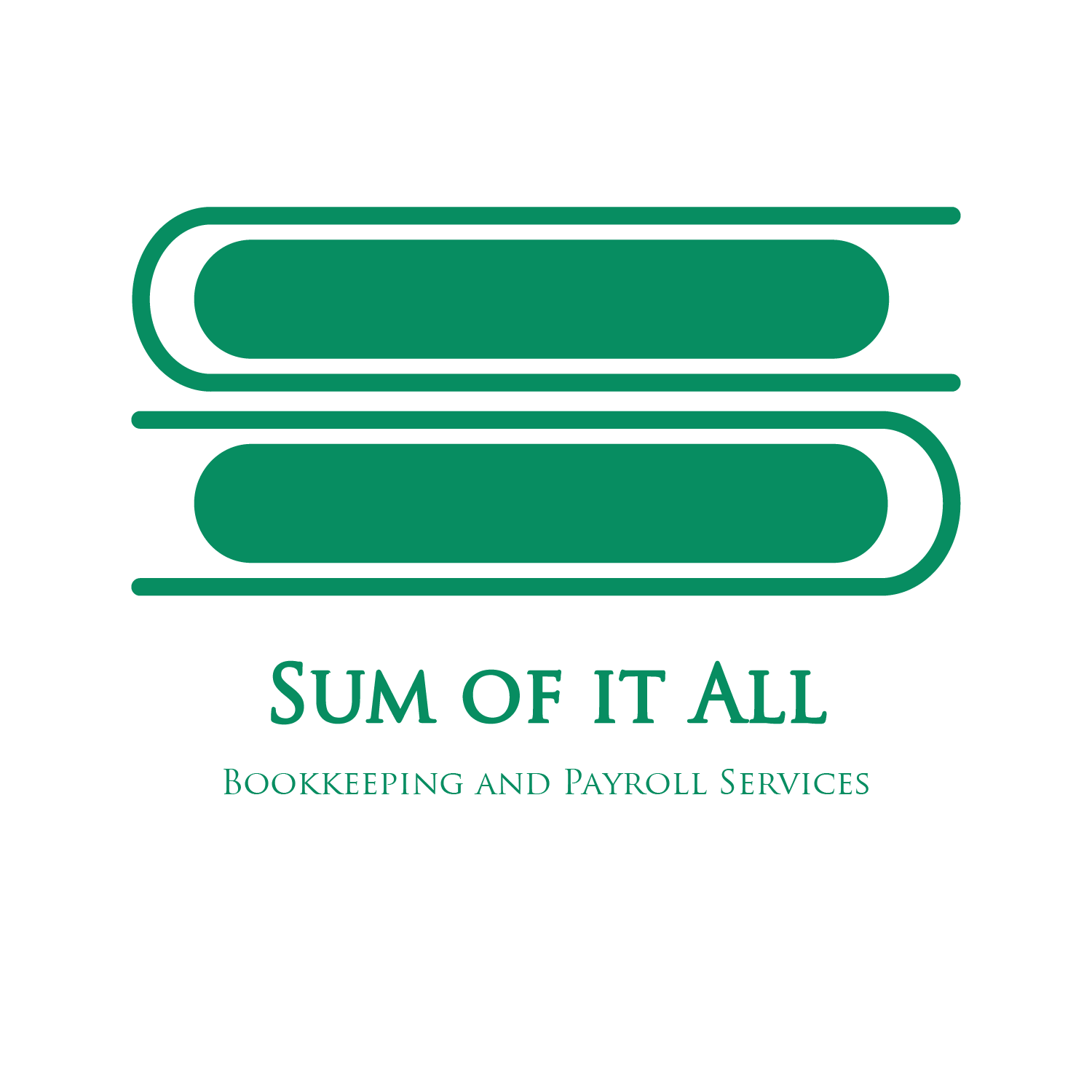 Let us keep your business in order!